Budget Europe Tours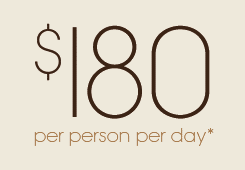 Flexibility and Independence
Create your own itinerary: Start your selected Budget Europe Tour on any day and choose extra extensions at any location.
Tour Price Inclusions
Accommodation in 3* hotels with breakfast located in easy reach of historic centres.
Travel in Europe's excellent trains with seat reservations for most sections.
Airport transfers on arrival and departure.
Sightseeing and priority admission tickets as per tour itinerary.
* Twin share.